Izzadorablerags Oberon of Ohmystars
Oberon came to us from Izzadorablerags cattery and we are so honored to have him!  He is super affectionate and goofy!  He is a big boy with electric blue eyes!  His babies are proving to be huge and beautiful!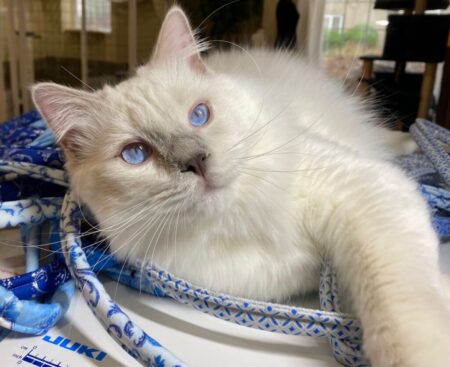 Oberon is a Lilac Mitted
TICA registered and tested negative for HCM & PKD
Blood type AA
bbdd genotype
CH Blossom Beau Brummel of OhMyStars
Beau came to us from the amazing cattery of Blossom Ragdolls in Texas.  His Sire has won all sorts of awards and titles including Supreme Grand Champion, International Award Winner and Lifetime Achievement Award.  We are excited to have him!  He is exceptionally sweet and social and very goofy!  He loves to be carried around and is a very skilled "fetcher!"  His kittens share that big head of his and his loving mellow temperament!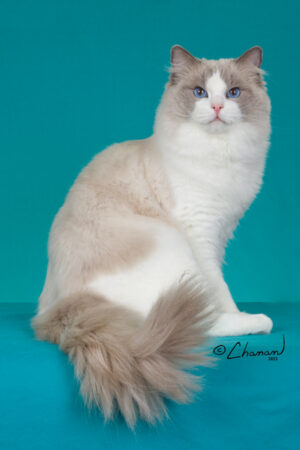 Beau is a Blue Bicolor
TICA registered and tested negative for HCM  & PKD
Blood type A/b
BBdd genotype

TGC Adorabledolls Top Gun of Of My Stars

Maverick came to us from the amazing cattery of Adorabledolls in California.   He's confident and feisty and very cuddly.  He's the epitomy of the floppy laid back Ragdoll  He's enormous and we are excited for what he brings to our cattery
Maverick is a Seal Mitted
TICA registered and tested negative for HCM & PKD
Blood type AA
BBDd genotype